Modern Plumbing and Heating is excited to offer the latest in heating technology, which comes in the form of hydronic heating. Read on to learn more about this type of heat and how you can save money on the cost of heating.
Hydronic heating is installed along the base boards, radiators or flooring of your home and runs hot liquid through tubing to heat your home. Hydronic heating "radiates" heat throughout your home and is incredibly energy efficient due to the method in which the liquid is heated.
Before flowing through the tubing, the liquid is heated through a boiler system that is energy efficient as well, and then travels through the plumbing manifold system. This thermostat acts as the main control shaped to correct the temperature in your home.
Cooler water is then returned to the boiler to begin the journey once again through the home, distributing heat that is even and efficient.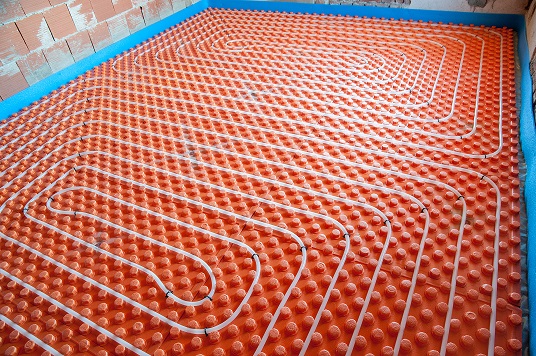 Imagine not stepping on cold floors in the morning or after your shower. How about stepping out of bed to a warm floor instead? Sounds dreamy, we know, that is why Modern Plumbing and Heating is excited to service the Northwest Montana area with Hydronic Heating.
Modern Plumbing and Heating will install, repair and replace any existing hydronic heating system in your home or business.
To learn how you can save on your monthly heating bills or to talk to a heating expert, please call our office today to speak with Raun Grover.
Modern Plumbing and Heating provides free estimates and 24-hour service to all of our customers.