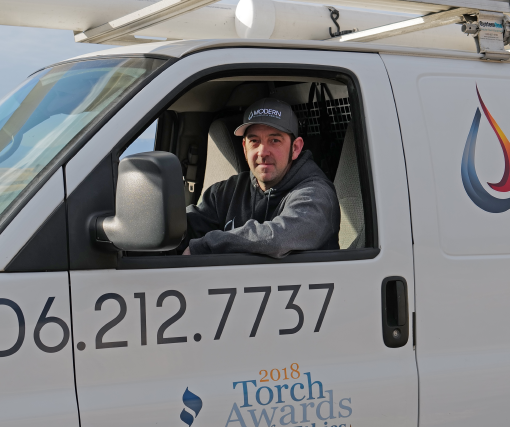 Master Plumber, Raun Grover and Owner of Modern Plumbing and Heating, PLLC is excited to be serving the people of the Flathead Valley and surrounding areas, but not limited to Kalispell, Whitefish, Columbia Falls, West Glacier, Bigfork, Lakeside, and Somers.  Raun has over 17 years of experience and extensive knowledge in plumbing and hydronic heating in both residential and commercial service work, remodel and new construction.  His training is more unique than other plumbers because his first five years of training were new in construction and his second were in service, making him a very well rounded plumber!
We can assure you that any plumber that is sent your way, will be certified to perform the service you need and done to industry codes. You won't have to worry because Modern Plumbing and Heating backs all work up with a full warranty and 100% guarantee.
When it comes to price, Modern Plumbing and Heating is one of the most competitively priced plumbing companies in the Flathead Valley, when you compare the quality of service that they provide.  Some plumbing companies like to give a flat rate for basic service calls without even looking at the issue, but not all service calls are alike and the majority of the time you will pay way more for services then you should.
Modern Plumbing and Heating is very honest and upfront about pricing and unlike flat rate plumbers, they can't actually give you an hourly price. Hopefully it doesn't happen to you, but if emergencies happen, just knowing that you are being charged a fair price, while also receiving top notch service every time, putting everyone at ease.
In addition to our competitive prices, Paige Grover, Raun's wife and Co-Owner of Modern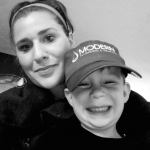 Plumbing and Heating was a Designer and Project Manager for custom home builders in Seattle and knows how vital excellent customer service really is! When relocating their family back into the Flathead Valley to start Modern Plumbing and Heating, she made it her mission to have that be the one thing that was going to set their business apart from the rest. Besides being professional, thorough, and friendly, Modern Plumbing and Heating offers some of the best plumbing services in the Flathead Valley and believe in going above and beyond for their customers, feeling confident that after being serviced once, you will become a customer for life!
With all of this said, we take our reputation very seriously here at Modern Plumbing and Heating and are always keeping our eyes open for the best of the best plumbers to join our team!  If you are a plumber that takes pride in what you do, paired with a great personality and wanting to work for a company that treats their employees right, then we want to talk to you!