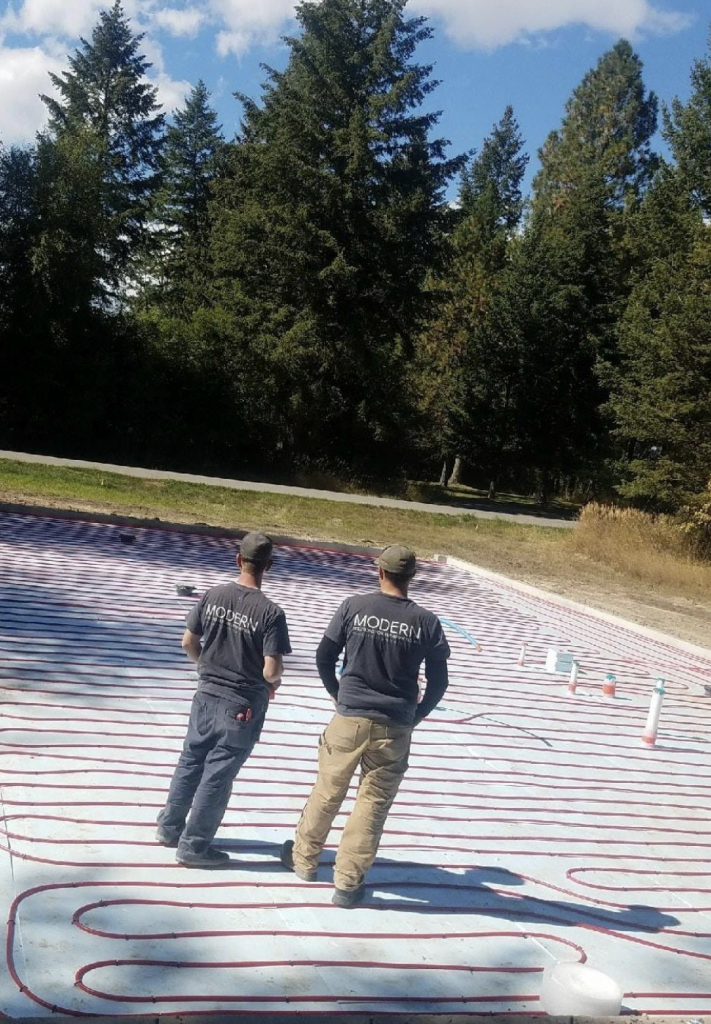 Hydronic heating is an energy efficient home heating system that uses tubing to run a hot liquid beneath the floor, along base board heaters, or through radiators to heat your home. Also referred to as radiant heating, this type of system has become increasingly popular among families that want added comfort and control in their heating zones, savings through lower heating bills, and a decrease in their environmental impact by making smart green building choices.
The hot water, or alternative heated liquid, of the hydronic radiant heat system is circulated throughout the home through loops of plastic piping. Most often, these tubes are installed within your homes concrete slab or floor joist system as radiant flooring, and allow the heat to radiate evenly across the entire floor surface. In addition, baseboard heating units and radiators can be used as sources of hydronic heat.
The liquid in a radiant system begins in an energy efficient boiler, where it is heated before flowing to a plumbing manifold system. The plumbing manifold acts as the control center by connecting to the thermostat and directing the correct temperature of water to the various heating zones of your home. This allows each zone to maintain a personalized, steady temperature. Pumps work to constantly circulate newly heated water into the tubing, while cooler water is returned to the boiler to begin its journey again.
This closed loop system of heating allows for flexible temperature customization, while maintaining an incredible level of energy efficiency.
With that said, who doesn't like heated floors in the midst of cold Montana winter? Here at Modern Plumbing and Heating we know boilers! If stepping on a warm floor after getting out of the shower sounds like your cup of tea, give us a call for an estimate!