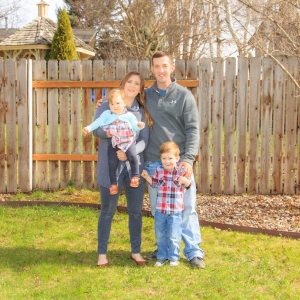 Kalispell has become the perfect landing place for the story of the Grovers. Raun and Paige Grover's love story spans nine years of history and has now been brought back to the city where Paige was originally from. Paige is a Flathead native who graduated from Flathead High School in 2000 but left not too long after for and for eight years hoped from city to city. While living in Seattle, Interior Design became her passion. Now her main concentration is her two children, and their plumbing business and uses her design skills to remodel their home. Paige jokes that it can become very costly!
Raun was born and raised in Yakima, Washington and relocated to the Flathead in 2000, right around the same time Paige left the Valley, never crossing paths. He was fortunate enough to meet Paige while wakeboarding with her cousin in 2008. From then on, they were destined to be together, and Paige had decided to relocate back to the Flathead Valley from Seattle. At that time, Raun was almost half way through his 10 years to becoming a Master Plumber.
Unfortunately, this all happened around the shake up in the economy, and they were forced to move to Helena, so Raun could finish his last five years as a Journeyman Plumber with another company. "There just wasn't a lot of work in Kalispell," Raun recalls, "but we always wanted to get back h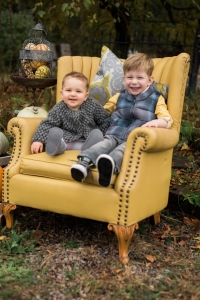 ere." They said Helena had a more stable economy at the time and was really good to them. There they built their first home and started a family, with Grayson being their oldest, now 3 and a half and Kennedy now 18 months old. Paige describes their son Grayson as their sweet and very cautious, gentle soul and Kennedy being the polar opposite. "She's sweet for sure, but a little daredevil that is ready to take on the world, keeps us on our toes and both are the goofiest kids! We love it!"
That dream getting back to the valley was realized last May, when they were able to move back to Kalispell upon passing the Master Plumbing exam to finally be able to start their business, Modern Plumbing and Heating, PLLC. All in a matter of 6 months, they sold their house in Helena and relocated to Kalispell and then closed on their new home then within a day, started their new business and all of this was with a new baby. If they weren't busy enough, Paige and Raun were able to sneak in their wedding in July of last year."Paige admits that she might have been a little crazy to have at least 7 major life events happening all at once in a 6 month time frame, but the wedding was by far her favorite stressor and the pictures and memories are a testament to the fact that it was a celebration that anyone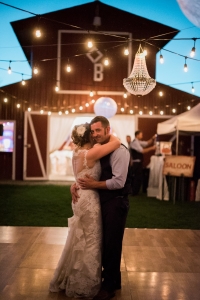 would have loved to attend. If fact, their wedding was just recently featured in the My Montana Wedding Magazine.  You can view it here at http://issuu.com/utmost81/docs/mmw_2017_magazine_digital_edition
Paige said it was really important to her that her children have the same opportunity to grow up on the lake like herself. Many of her childhood memories were spent at their families bunk cabin at their lake property at Middle Thompson and said she couldn't imagine raising her children anywhere else. Plus, much of her family is here and wanted Grayson and Kennedy to have as much family around as possible. "My parents literally scrapped by to be able to purchase that land when we were little, and it was the best investment they made. We feel blessed to have it in the family and always plan to keep it that way," Paige says.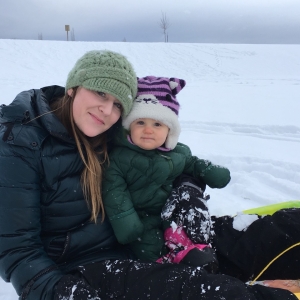 Chloe is their final family member. A playful Weimaraner, that they call their gentle giant. She's been with the family every step of their journey and completes the family unit!
When Raun isn't working, you can probably find him hunting, bass fishing or golfing. He admits his golf game isn't what it used to be, but a few trips to the course will have him back at his 5 handicap in no time. Paige admits she's always wanted to learn how to golf, but the business and kids keep her pretty busy. Wakeboarding is something they love to do as a family at Middle Thompson where they spend a great deal of time. "We love to spend as much time there as possible in the summer. It's so peaceful and the whole family loves it!"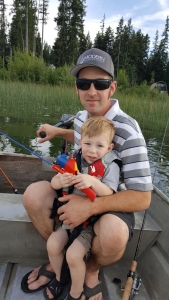 Paige works from the home now doing the back end of the business and Raun works a lot as he offers 24/7 plumbing services in the Flathead Valley. She feels blessed that she has the opportunity to be at home with her children, but it is a full time job in itself! The business has definitely had some great growth in the last year and they always love giving back to the community as much as possible as a family and as a business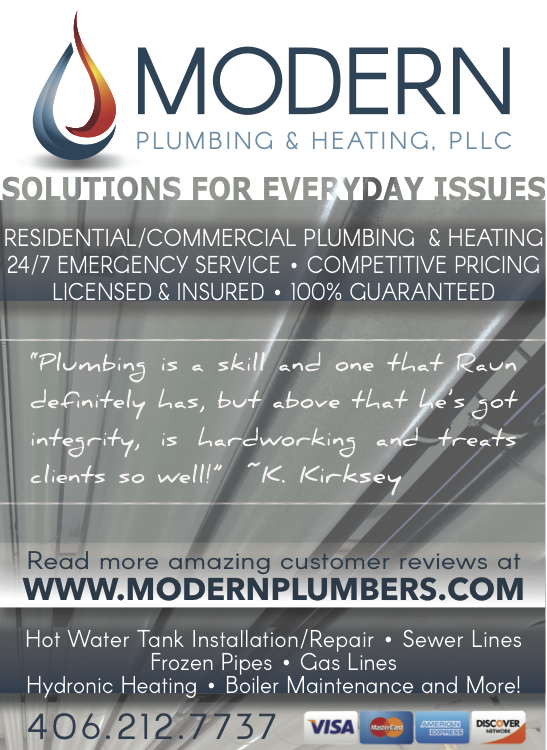 in Kalispell. Even with work and kids taking up a lot of their time, they manage to find time to do a remodel on their home which they have begun in the basement. This is when Paige gets to really have fun with her design background! Raun alludes to his earning of new golf clubs as he discusses the basement remodel.
They have also added a big garden and a little flock of chickens to their family. "It's a great chore for the kids and we know exactly where our food is coming from," they say, there's nothing better then fresh eggs and being able to pick your salad right out of your backyard.
The Grovers are family focused and they love helping those out around them whether its personally or through their business. They are a wonderful asset to the Kalispell community and consider the Flathead Valley "God's country." "We love it here and feel blessed to be able to have a business in such a beautiful place" Paige says, and if you see them on the street, give them a waive and introduce yourself. Welcome them back home; they would love to get to know their neighbors and the community better!